Seat Announces Title Sponsorship Of League Champions, Shamrock Rovers Fc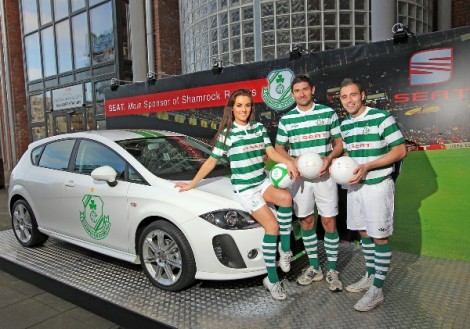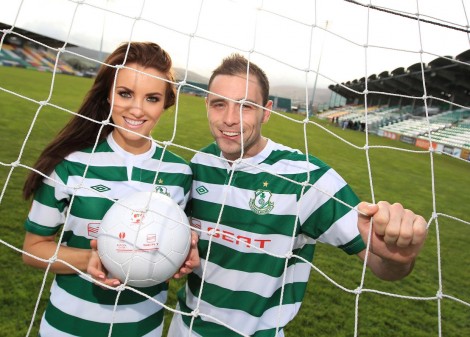 Earlier this week, SEAT Ireland and Shamrock Rovers F.C. announced that SEAT will be the title sponsor of the club for the 2012 season. SEAT, Ireland's most stylish car brand, already works with Shamrock Rovers' midfielder Stephen Rice as a brand ambassador and so is delighted to extend its support to the full squad. Woodies DIY will continue its support of the club and will work together with Shamrock Rovers and SEAT to ensure the club's continued success.
As part of the sponsorship SEAT and Shamrock Rovers unveiled the new Shamrock Rovers' jersey embellished with the SEAT logo on the front and the Woodies DIY logo on the back. Shamrock Rovers also received a branded Shamrock Rovers' SEAT Leon, which will be displayed at Tallaght Stadium before key home games, two SEAT Exeo's and a SEAT Exeo ST. The SEAT Shamrock Rovers fleet will be distributed between players and club representatives who will have the opportunity to drive around in style. As an existing SEAT brand ambassador, Stephen Rice currently drives a SEAT Leon – the perfect car to get him to and from all his biggest games!
For more information on SEAT's operations in Ireland and to view the full range, visit their website.
For further information on Shamrock Rovers and to view upcoming fixtures, visit their website.
Follow SEAT on Facebook.