Movement Pod Is The Perfect Work From Home Solution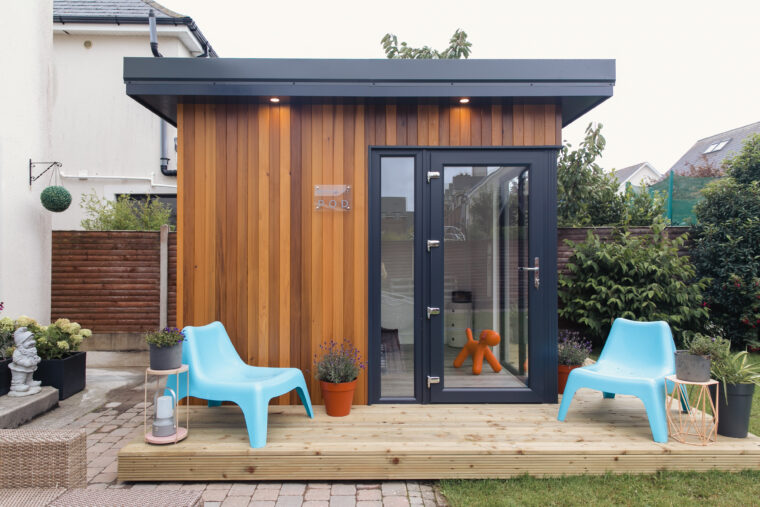 Movement, a leading Dublin-based production and events company, recently launched its stylish and innovative work from home solution, Movement Pod.  With 1 in 3 employees now working from home, Movement Pods are an ideal home-office solution at a time when space in the home is at a premium. Each Movement Pod is designed, produced and manufactured in Movement's 20,000 sq. ft. state-of-the-art manufacturing workshop and graphic design studio, by its expert team of designers and builders. Movement Pods' standard sizes are 2.5m x 3m and 3m x 3m, however each pod is custom designed so any size or configuration can be created, depending on the clients needs and garden size.
A Movement Pod offers a distraction free environment for working from home, born out of the numerous requests for outdoor office builds. Mutli-functional, a Movement Pod can also be used as a home gym, a children's playroom, a breakout room, or even a hidden sanctuary.  
Each pod is insulated with Rockwool, fitted with a timber floor with plywood floor covering, timber stud walls, which are painted MDF on the interior, with vertical Cedar sheeting on the exterior, PVC windows and doors, and completed with electrics including lights, double socket power points and a mini fuse board. A Movement Pod can be delivered to your home between three and four weeks, from the initial site visit to completion, and prices start from €9,990 excluding VAT. 
 Aoife Smith, Director of Movement, said: "Like many businesses in March this year, we were affected by the uncertainty of lockdown. After a few weeks of the restrictions, when it began to become clear that COVID-19 is here for the foreseeable future, we realised that we had to consider our options and extend our business offering.  With a large staff of talented designers, production staff and carpenters we wanted to utilise our skill base and began offering custom made WFH desks within a few weeks we had requests in for complete standalone home offices, and by the end of May, we were producing our first office home pod – with this Movement Pod was born. We've been blown away with the response and we expect our Pods to be one of the biggest revenue generators for our company in the future – even after restrictions are eventually lifted.'' 
To start a conversation with the Movement design team for a Movement Pod, visit www.movementevents.ie
Follow the conversation on Instagram