Designer Roland Mouret Teams Up With Artist Dragana JuriŠiĆ For The First Rha X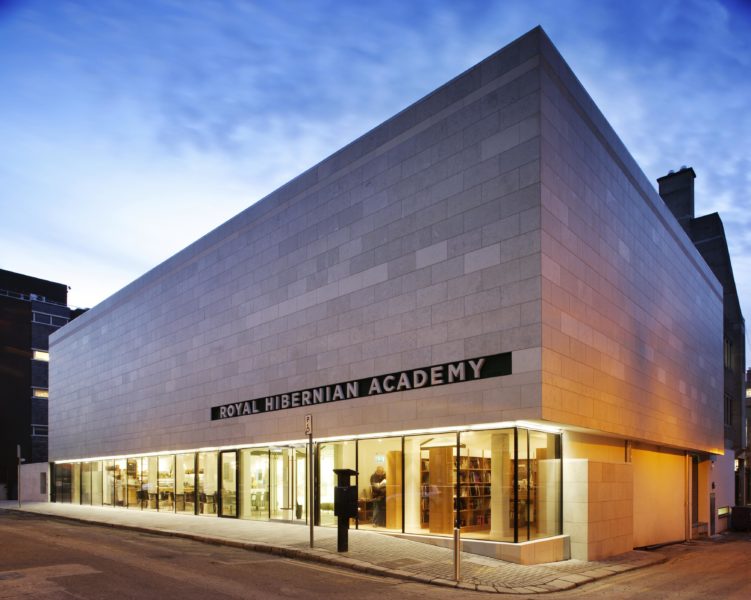 The Royal Hibernian Academy, (RHA) presents the first RHA X this November. A collaboration between world renowned fashion designer, Roland Mouret, and the acclaimed Irish-based visual artist, Dragana Jurišić, RHA X is a ground-breaking international art experience, which will evolve year on year. The first RHA X immersive installation will launch on Friday, 15th November, where it will be animated personally by the artists at a gala fundraising event, where Roland and Dragana will welcome the international art and fashion communities to Dublin to experience this unique collaboration. Tickets are priced from €125 per person and are available from www.rhagallery.ie/events/RHAX. All proceeds from the launch event will benefit the Royal Hibernian Academy, a registered charity for The Arts in Ireland.
Sponsored by IPUT Real Estate Dublin, RHA X creates a third space; an intersection between cultures, perceptions, aesthetics and art forms, inviting the audience to connect through a shared immersive experience. Commenting on the project, Roland Mouret, said: "This is the first time in my life that I'm using my creative mind purely as a creative and not a fashion designer. The journey is very exciting." Adding to this, Dragana Jurišić, said "I felt immediate kinship meeting Roland, perhaps because we are both, in many ways, outsiders. This project reflects on our personal accountability, not just in relation to our own private lives, but also for the increasingly uncertain future we are hurtling towards."
RHA X is open to the public on Saturday, 16th November, from 11am to 5pm, and Sunday, 17th November from 12pm to 5pm, with free admission. Both artists, Roland and Dragana will take part in a special Q&A session in the RHA on Saturday, 16th November, from 2pm to 3.30pm. The Q&A will touch on themes of identity, what it means to feel known, how the act of creating can transform both the artist and those experiencing the work, and how these concepts informed the RHA X collaboration. Q&A tickets are priced at €10 and are available from www.rhagallery.ie/events/RHAX.
Follow the conversation #RHAX2019, on Instagram: @rhagallery @rolandmouret @dragana23 and on Twitter @RHAGallery @RolandMouret @ohmadelaine