Business To Arts Awards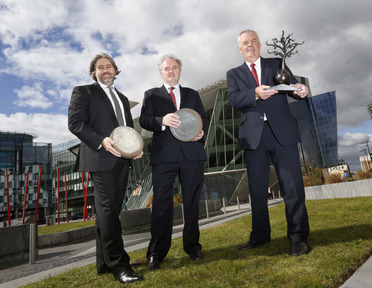 Last night, we attended the Business to Arts awards in the Bord Gais Energy Theatre with our client Hennessy. Hennessy was nominated in the Best Long Term Partnership category in recognition of their work with the New Irish Writing Page in the Irish Independent and the Hennessy Literary Awards.
While we were not successful on this occasion, the evening was a great celebration of the important role that the Arts plays in creating a healthy and robust society. In particular, it was great to see that the Business to Arts Awards received a 56% increase in entries in comparison to last year.
Sponsored by Allianz, the Dublin Airport Authority and Tilestyle, the awards marked the achievements of some truly great organizations most notably the GAZE Film Festival, Brown Bag Films, Ability West, the Blue Teapot Theatre, SCHOOLWORK and many more besides.
The night was rounded off by a spectacular performance by Duke Special, who was accompanied by the RTE concert orchestra and Accenture's employee choir.