Bumble Research Shows That 88% Of Irish People Are Ready To Start Dating In Person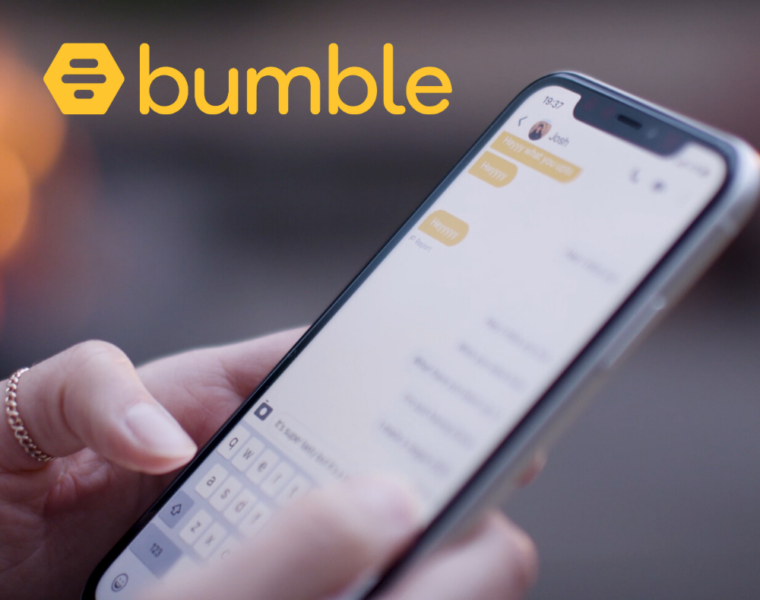 People can now share and filter for preferences on how to date:   virtual, socially-distanced, or socially-distanced with masks.  
As lockdown rules continue to ease, Bumble, the women-first social networking app, has launched a new feature to help people in Ireland easily communicate how they want to date. With 84% of people happy to meet up with a date again post-lockdown (when social distancing restrictions allow), this new feature means you can skip awkward conversations about what kind of dates you would like to go on: virtual dates, socially-distanced, or socially-distanced with masks.
During lockdown, Bumble found that many dating habits have changed and there has been a shift towards 'slow dating', with people getting to know each other on a deeper and more personal level.
Bumble found that 70% of people have changed the way they date online. In Ireland and the UK, Bumble has seen a 42% increase of in-app video calls*, with more than two-thirds of people saying they have either tried it or are open to trying it.
Since Bumble's 'Virtual Dating' feature was released in early May, nearly 1 million users around the world have added  it to their profile, marking they are open to video dates.
More than half (55%) of people believe that dating, in general, will have changed as a result of COVID-19. Of those, 45% agree that they will have first dates virtually before meeting up in person going forward.
This is driven by a desire to get to know someone better before they meet, and more than half (58%) are less inclined to quickly rush towards meeting someone in IRL.
Of those who have tried virtual dating and are open to video dating, many do it because they feel safer (51%) or because taking part in a virtual date helps you get to know someone quicker (50%).
With 55% of users now looking to create long-term connections on Bumble**, the app is committed to giving people the tools to make it easier to connect and date safely and confidently.
The launch of the three new dating filters is one of the ways in which Bumble is continuing to offer singletons an easy way to connect safely and confidently off the app with ease.

Other interesting insights from Bumble include:   
55% believe that dating, in general, will have changed as a result of COVID-19.Of those that agree dating will have changed: 
47% believe people will be kinder to each other 
35% will play it less cool 
27%will be less judgmental about people's looks and care more about their personality
22% said they won't get as dressed up for dates or worry about their appearances as much 
You can opt-in to add this dating badge to your Bumble profile by going into 'Edit profile'' (bottom left corner) and clicking on 'Tap to edit profile' under your photograph. Once the dating badge is added, you can then filter potential matches who have selected the same preferences whether it's virtual only or IRL.