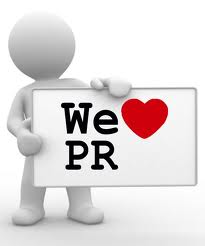 On the back of this post on PR Daily's website during the week, we've compiled an Irish version!
1. Your Sky Plus settings include Ireland AM, Xposé, Four Live and The Daily Show.
2. You get caught by a colleague on your honkers searching through the papers in Tesco because you can't wait 10 minutes for the papers to come into the office.
3. You get excited opening your Facebook Update email to see how many fans your clients' pages have increased by this week.
4. Your friends still think you work in advertising or marketing. This Facebook group springs to mind!
5. You find you can't bring yourself to buy "competitor" products – no matter what.
6. You scan every type of publication that might have coverage in it – this includes Mothers and Babies (even though you are not pregnant and have no intentions of getting pregnant for the foreseeable) Confetti (despite your horrified boyfriend's expressions), Senior Times (even though you are in your 20's)
7. You have had to follow up with Picture Desks and yes, have been given out to.
8. Get a phone call from a family member to tell you they heard one of your clients on the radio/TV and they sound almost as excited as you.
9. Dropped the phone with excitement, when a journalist you have been pitching a really important story to rings you back.
10. You have done a coverage "Victory Dance"