Social Media in Ireland
posted on 21/10/2011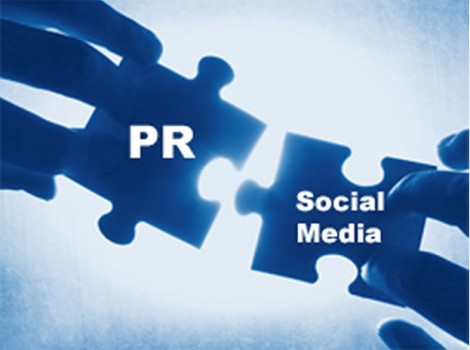 We recently attended the Social Media Academy's conference in Clontarf Castle, where the theme of the day was 'Discover the Future Social Media Holds for PR and Marketing in Ireland'. With 13 speakers from Dell and Tourism Ireland to O2 and O'Leary Analytics, each speaker covered a different social media topic from their brand's perspective. Emma Kelly, our MD, talked about driving business results with social media and many of the questions, as you would expect, focused on how to best measure social media coverage and mentions online.
Chair, Martin Thomas, opened the event by discussing how brands need to 'let go' before social media can truly become part of their marketing mix. Response times for large corporations, especially on Twitter, are often too long, (up to a number of days on some occasions), as a result of the management escalation they require. In Martin's experience, the best response times are 60 minutes for a blog comment and 10 minutes to respond to a tweet. Cathy Orr from Pop Cap spoke of the opportunities available offline, as so many brands are fighting to find space online and how customer recommendations are more powerful than celebrity endorsement. Paul Dervan from O2, also reiterated this point, as well as the value of listening to customers online, which may eventually lead to collaborating with them on product innovation and development.
Georgina Bowes from Eircom presented some interesting statistics about older generations and their online presence. As so many young people are immigrating, more and more of our parents are joining, (if they have not already), social media sites just to stay in touch. Georgina also discussed the importance of YouTube as the second largest search engine and the power of Boards.ie with its 1.1 million views and 350,000 users. Silviu Preoteasa from Dell addressed the 'white elephant' in the room on the day – selling through social media – as did Jon Mell from IBM. They also spoke about using staff to act as their brand's social media ambassador online, which threw up a lot of questions. In response, both speakers made similar recommendations: set up an internal blog / social media site as a training tool, trust staff and ensure clear and exact social media guidelines are in place.
Larry Taylor from BT focused on the B2B area of social media, speed of reaction time and CEO blogs, while Ciaran Doherty from Tourism Ireland presented on the 'brand as a publisher' now that brand's are creating content especially for online. As the third largest Facebook presence of any tourism body in the world, Tourism Ireland was also the first to create a social media game. Supt. John Gilligan from An Garda Siochána gave a very interesting insight into the power of social media for communities, using the @gardatraffic Twitter account as an example. Set up to help with traffic information for visits by the Queen and Barack Obama, this proved an invaluable tool for the general public, as does the Garda Flickr site in returning lost property.
David Scanlon from Enterprise Ireland spoke of SME's poor knowledge of the online sphere and their lack of tracking what works and what doesn't. Niall Harbison from Simply Zesty and Stephen O'Leary from O'Leary Analytics finished up the day by talking about the importance of video, as 95% of all web traffic is video based, and measuring social media online through sentiment, share of voice, demographics, key influencers and competitor comparison.
The conference gave some very useful insight into social media, especially the importance of listening, choosing the best platform for your brand, reaction times and measurement. 'Measurement', always the hot topic at social media events, was still up in the air. While Stephen O'Leary from O'Leary Analytics analysed some brands in attendance successfully, it still throws up questions for the PR industry in terms of presenting 'Return on Investment' to clients at the end of campaigns. If you have thoughts about how best to measure social media as part of a PR campaign, we would love to hear from you.