Gaze – Wonder Women: The Untold Story Of American Superheroines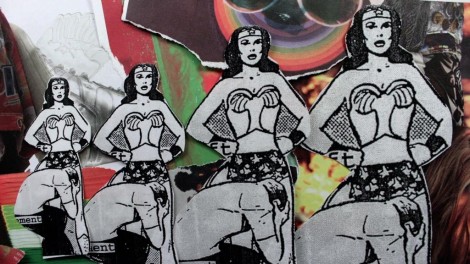 This August bank holiday weekend marks the return of GAZE, Dublin's international LGBT film festival. The event, which is a highlight in the LGBT social calendar, takes place from Thursday 1st to Monday, 5th August 2013, in the Light House Cinema in Dublin.
Among the various highlights at this year's festival is the screening of the documentary 'Wonder Women: The Untold Story of American Superheroines', which traces the fascinating evolution and legacy of comic book icon, Wonder Woman. From the birth of the comic book super heroine in the 1940s, to the blockbusters of today, the film looks at how popular representations of powerful women often reflect society's anxieties about women's liberation.
Wonder Women goes behind the scenes with Lynda Carter and Lindsay Wagner, as well as the comic writers and artists and real-life super heroines such as Gloria Steinem, Kathleen Hanna and others, who offer an enlightening and entertaining counterpoint to the male-dominated super hero genre. Running at just over 60 minutes, the documentary provides powerful viewing with moving accounts from everyday women who are heroines in their own right.
'Wonder Women: The Untold Story of American Superheroines' will be screened on Saturday, 3rd August at 4:30pm in Screen 1.