Bord Na Móna And Barretstown Celebrate National Heritage Week With The Lough Boora Games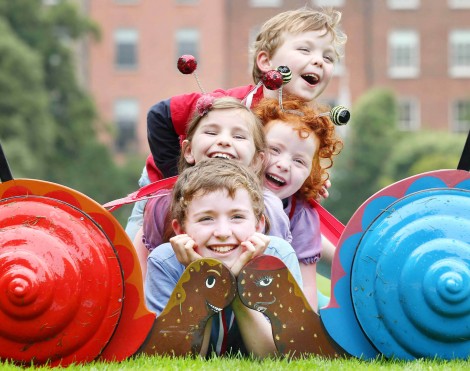 On Sunday, 19th August 2012 Bord na Móna will host a special family fun day in the picturesque Lough Boora Parklands, Co. Offaly in celebration of National Heritage Week. The fun filled day will see the first ever Lough Boora Games take place, kicking off the week long celebrations of National Heritage Week. The event, in aid of Barretstown, will boast a wide variety of free activities for all ages and is the perfect way for families to mark the end of the summer holidays just before the kids head back to school.
This free and fun-filled family event takes place from 12.00pm until 5.00pm, and activities on offer will include art and sculpture workshops in an effort to re-create some of the beautiful sculptures around Lough Boora Parklands, fishing on Loch an Dochais, bike tours through the parklands, story and puppet telling and much more. The only charge on the day is a €5 carparking fee, which will go entirely to Barretstown, providing vital funds to their therapeutic programme for children with serious illnesses and their families.
The key attraction on the day will be Lough Boora Games where children can learn about the history and nature of the parklands through fun and interactive races and games. Using the beautiful sculptures as starting and finishing points, contestants in the Lough Boora Games will get the chance to take part in four events throughout the day with an awards' ceremony after each race. Events include the Great Caterpillar Race, the Snail Pace Slow Race, the Giant Egg and Spoon Race and the Beautiful Butterfly Dance Competition. Children will also have the chance to take part in a Butterfly Wing Making Dance class on the day along with art workshops based on the sculptures and biodiversity of the parklands.
Leave a Reply